Bobcat 5 Pack of 12 Inches 25W LED Under Cabinet Lighting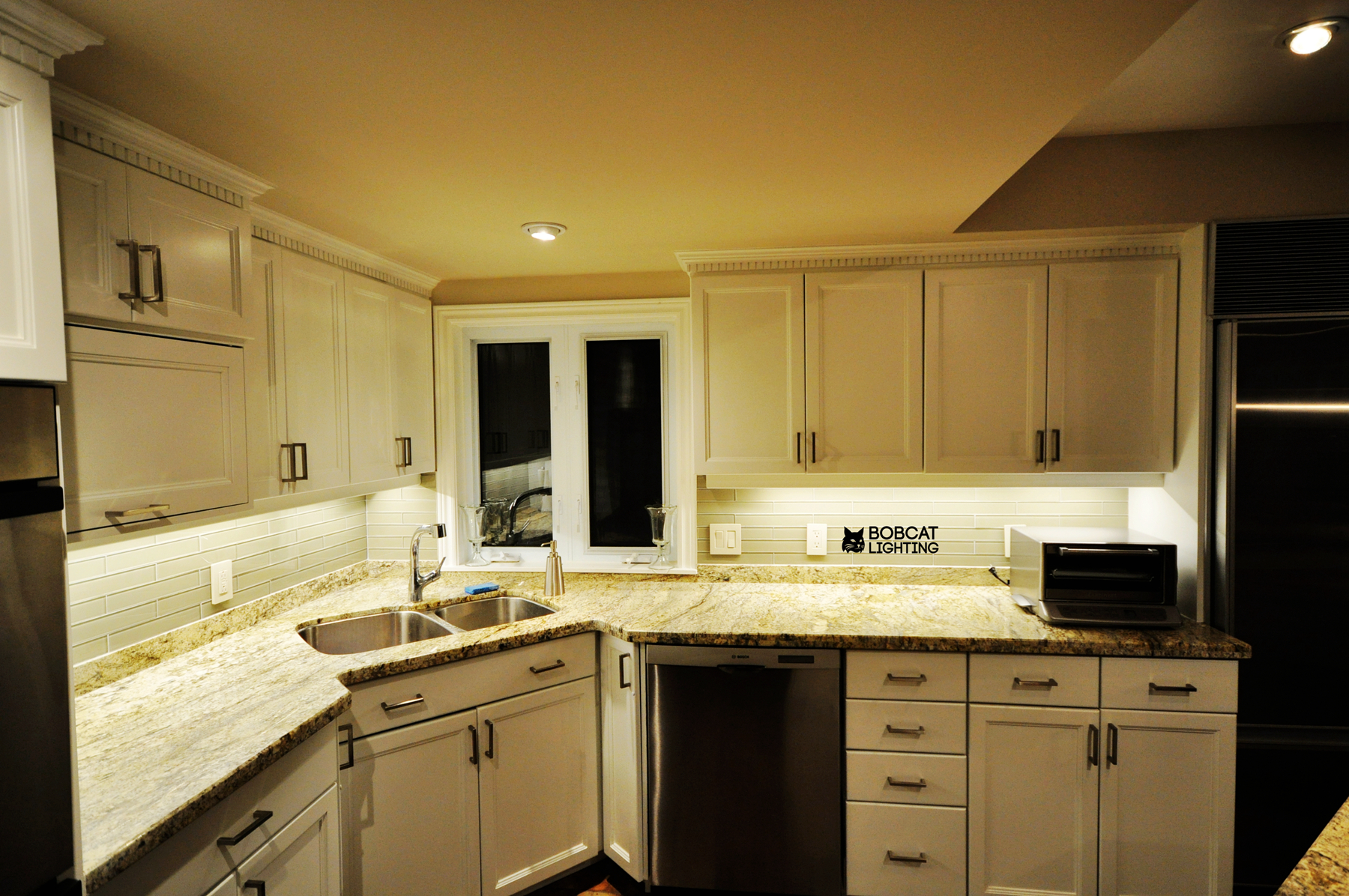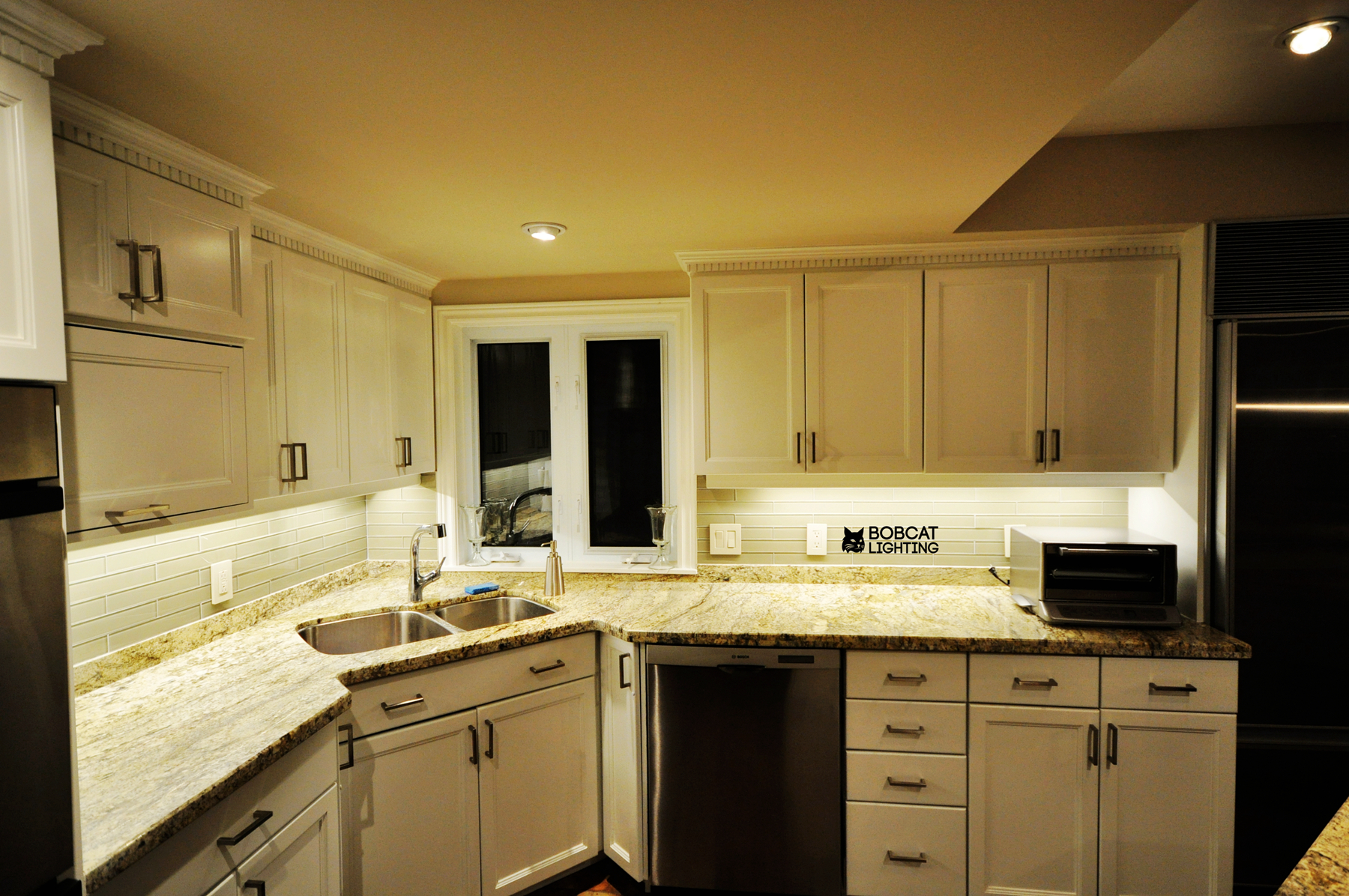 Bobcat 5 Pack of 12 Inches 25W LED Under Cabinet Lighting
25 Watt

3000K

2500 Lumens

3 year warranty from Manufacturer

Model Number: BL-CL-25W-30K-5PCS
ENERGY EFFICIENT & SUPER BRIGHT –The 5 whole set of under cabinet light totally is 25W, 2500 lumens with warm white 3000K, Each LED strip is 5W and total 5 sets only cost 25W, save 70% of electricity bills than traditional fluorescent tube
FULL DIMMER –You can choose different brightness level (5% - 100%) by two different option switches which are Touch sensor and Hand Wave Sensor
EASY SETUP –With two installation methods included, the Bobcat LED Under Cabinet light can be installed in a few minutes with a few easy steps and no tools required (if using 3M set-up approach). Instructions provided with the product.
SAFE LED STRIP & UNLIMITED APPLICATIONS – The voltage of this light is DC12V that make them safe to touch. Also we provide the UL power adaptor. Our amazing motion controlled warm white under cabinet LED lighting aren't limited to any one room. These led lighting under cabinet also function as great bathroom lighting, under cabinet lighting for desks, under cabinet lighting kitchen, etc., and are compatible with any interior design.
3-YEAR WARRANTY & SUPPORT TEAM –We have you covered! 3-year warranty if anything goes wrong…simply message us or call Bobcat Lighting. Have LED technical questions or need design advice? Feel free to call or email us any time. Designed, Supported, and Engineered in Columbus, Ohio.
☄ How to install

STEP 1 - Use screws to fasten the fixed plate to the installation location, ie under the cabinet. Alternatively, you can use the 3M stickers to fix between installation location and the LED strip light.
- STEP 2 - Press the LED strip lights into the fixed plate (If you use plate)
-STEP 3 - Connect two LED strip lights together in series with a connector or connector cable.
-STEP 4 - Included with your purchase are two switches – touch sensor switch and have wave sensor switch. Decide which switch is best for your needs. See below instructions for switches.
- STEP 5 - Then connect the power by connecting the strip light, switch sensor and the power adapter together with the DC cord. Then, simply turn on/off the under cabinet light with the chosen switch.

☄ How to use these two Dimmable Switch

- Touch Sensor: Touch the sensor, the lamp will turn on. Touch once again, the lamp will turn off. Put your hand on the sensor for over 3 sec, the lamp will be dim in light output. .
- Hand Wave Sensor: Wave your hand under/over the sensor, the lamp will turn on. Waive it again, the lamp will turn off. Put your hand above the sensor over 3 sec, the lamp will dim in light ouput.

☄ Tips

- Please install all the light on smooth and dry place.
- Indoor use only
- To ensure the longer lifespan, please don't install around heat or corrosive location